Level sensor CNU06V3
This ultrasonic level sensor is intended for process applications by connection to a PLC in Modbus or 4-20mA. The CNU06V3 offers many advantages including its quick configuration by radio without line break.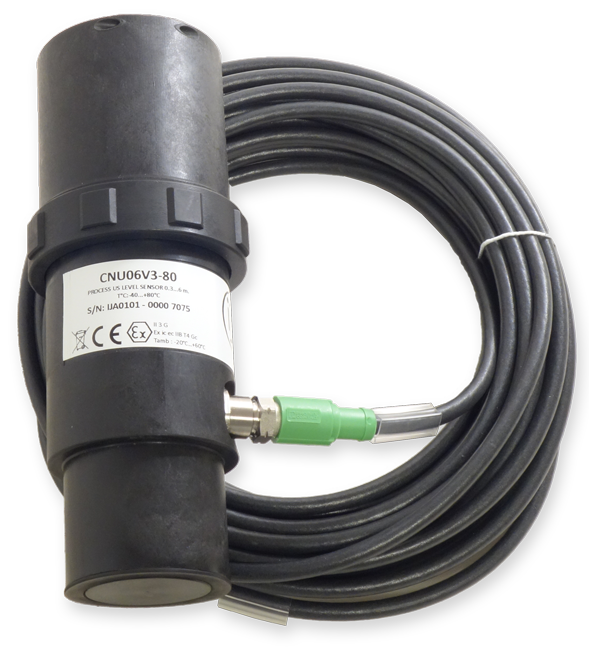 Measuring range
The CNU06V3 sensors measure from 0.3 and typically up to 6 meters. Ultrasonic power can be adjusted and the obstacles filtered
Configuration by radio
Configuration of the sensors and data analysis can done locally by radio, safely using the connection kit including Avelour 6 software.
Multi channel display
The sensor can be connected to a Modbus display for real-time data visualization