MONITORING AND MANAGING WATER NETWORKS




to better preserve water resources
Monitoring and control systems for water networks

Motivated by the preservation of resources, the Claire group offers within its Connect division a set of solutions intended to monitor water networks to improve performance.

Fast, based in Germany, supplies systems and equipment for leak detection and localization : The BIDI loggers connected to a tablet or web platform for water network monitoring, the   compact AQUA M40 device for prelocating leaks, universal solution by acoustic method and tracer  gas AQUA M300, versatile correlator LOKAL 400,  the PIPEMIC device for both pipe location and leakage detecting process.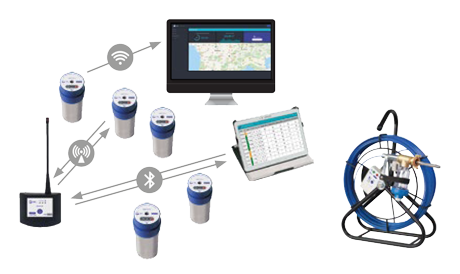 Leakage detection by correlation, pinpointing, prelocating, pipe Searching & Monitoring,

Wayve solutions, developed by Sainte-Lizaigne, offer systems for the supervision and control of drinking water networks. The smart boxes can optimize water consumption, minimize operating costs, limit the risk of leaks and preserve water quality.
The EAR and SENSE systems are network monitoring points for leak detection, temperature monitoring or pressure control.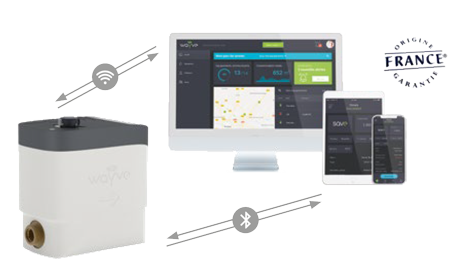 Smart boxes designed to automatize drinking water networks maintenance.

Ijinus specializes in the development of instrumentation, autonomous measurement and data transmission systems for water monitoring: metrology equipment, automatic water samplers, sensors and dataloggers combined to an Andoid & IOS App via a web monitoring platform. Battery powered remote monitoring loggers for surface water, drinking water and wastewater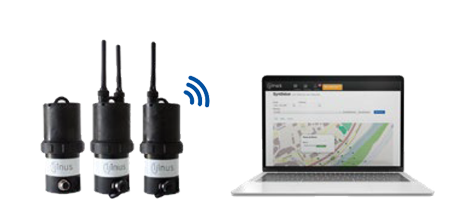 Connected instrumentation for the environment, logistics & industry