Claire Group
The Claire Group, founded in 1900, has more than 215 employees who are experts in the fields of equipment and connected instrumentation for drinking water, natural water and sanitation. Claire is a major player in the world of water and its mission is to equip, monitor, control and improve the efficiency of water networks.
CLAIRE Group is the reference to help you meet the challenges of tomorrow's networks.

Ijinus is a company of Claire Group since late 2019, and particularly within the division Claire Connect, including companies:

The Fast company, based in Germany, supplies systems and equipment for detecting and locating leaks: BIDI loggers connected to a tablet or platform for monitoring installations, AQUA M40 compact leak prelocating device, AQUA M300 universal acoustic method and tracer gas solution, LOKAL 400 multi-purpose correlator, PIPEMIC leak detection and pipe locating device..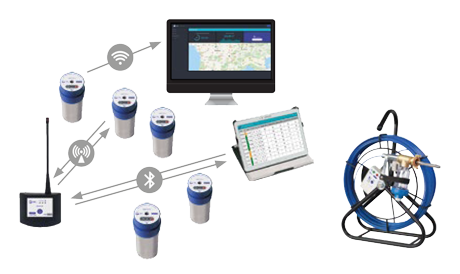 Smart solutions for leakage detection, correlation, on-site or using a remote platform.

The Wayve solutions, developed by Sainte-Lizaigne, offer systems for the supervision and control of water networks. The Wayve connected boxes allow to optimize water consumption, to minimize operating costs, to limit the risks of leakage and to preserve water quality. The EAR and SENSE systems are network monitoring points for leak detection, temperature monitoring or pressure control.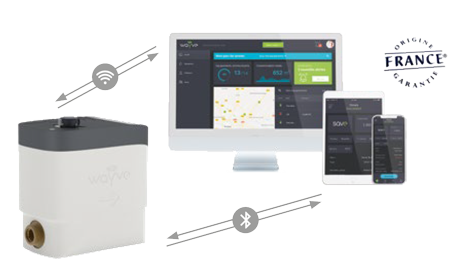 Connected boxes for remote monitoring and control on water networks

Ijinus specialises in the development of autonomous and connected measurement systems for water monitoring: metrology equipment, automatic water samplers, sensors and loggers linked to an Android & IOS application via a monitoring web platform. Autonomous measurement and logging solutions for surface water, drinking water and wastewater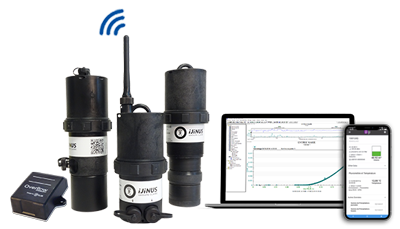 Connected measurement instrumentation for the environment, logistics, and industry
The division Claire Product from Claire Group :
Motivated by the preservation of resources, the Claire Group offers within its Product division a range of products and solutions to equip drinking water networks. This division includes the companies :

Sainte-Lizaigne is recognised for its industrial know-how. Focused on product quality and innovation, it is a specialist in equipment for the transport and distribution of drinking water. It supplies products and equipment from the drinking water connection to the metering environment, which it designs and manufactures in France.

Hydromeca manufactures customised, equipped and ready-to-install metering systems. It is the partner distributor of meters of major brands but also the specialist in tools for detection, control, measurement, sanitation and site equipment. Hydroméca facilitates the operation of your drinking water networks
OUR ADN :
IJINUS, a precursor of the IIoT (Industrial Internet of Thing) and a specialist in data from its autonomous and connected instruments operating in SaaS mode, markets solutions based on its WSN (Wireless Sensor Network), which are adapted to a wide range of fields of activity: infrastructure (energy, environment, transport-logistics, ICT, etc.), industry (food, chemicals, pharmaceuticals, cosmetics, metallurgy, plastics, transport equipment, …), construction and public works, and business services.
In particular, IJINUS has always been able to innovate to meet the requirements of critical uses (stock shortages, alarming, water and air quality, flooding, sanitary risks, energy, …).